Happy weekend all! It is the first weekend of cooler weather, and I am soaking it all up! No more 70's, finally! We don't have much on our agenda besides relaxing after a busy week of traveling. Our little guy couldn't be happier we are home!
This upcoming week is Thanksgiving. Hard to believe, huh? But have no fear, we have a full spread in case you need last minute inspiration! Simple and the easiest turkey and gravy, served with an apple and pancetta stuffing. Oh, the sweet and savory flavors get me every time! Andy ou can't forget dessert! In case someone else has already signed up for the pumpkin pie, we have Baked Apples stuffed with cookie dough. Swoon!
Be sure to stop back every Saturday for our healthy weekly meal plan full of daily entrees as well as a breakfast, lunch, snack and dessert! Just click on the photo or link to see the recipe! Have a great week, everyone.
~ HEALTHY WEEKLY MEAL PLAN ~


Agave Chipotle Glazed Salmon is the best of both worlds with sweet and savory! Tender salmon coated in a homemade sauce of agave, chipotle peppers, garlic and lime and served over low carb Macadamia Cauliflower Rice!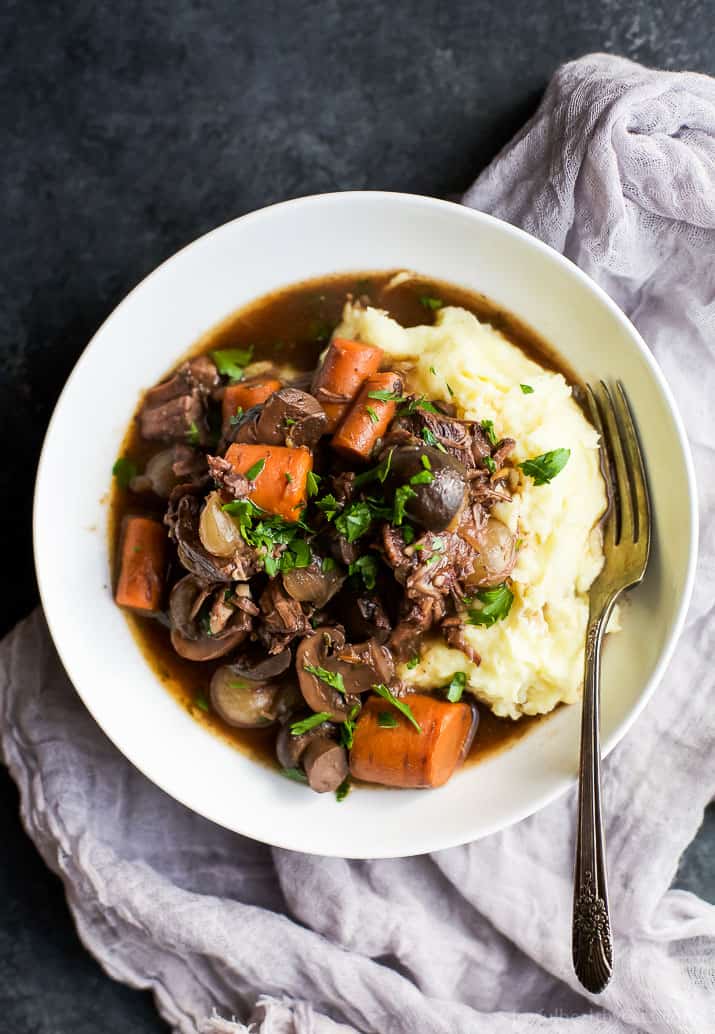 Channel your inner Julia Child with this easy Beef Bourguignon! A classic Beef Bourguignon recipe with a few tweaks but the kicker is this recipe is made in a slow cooker!

MAIN DISH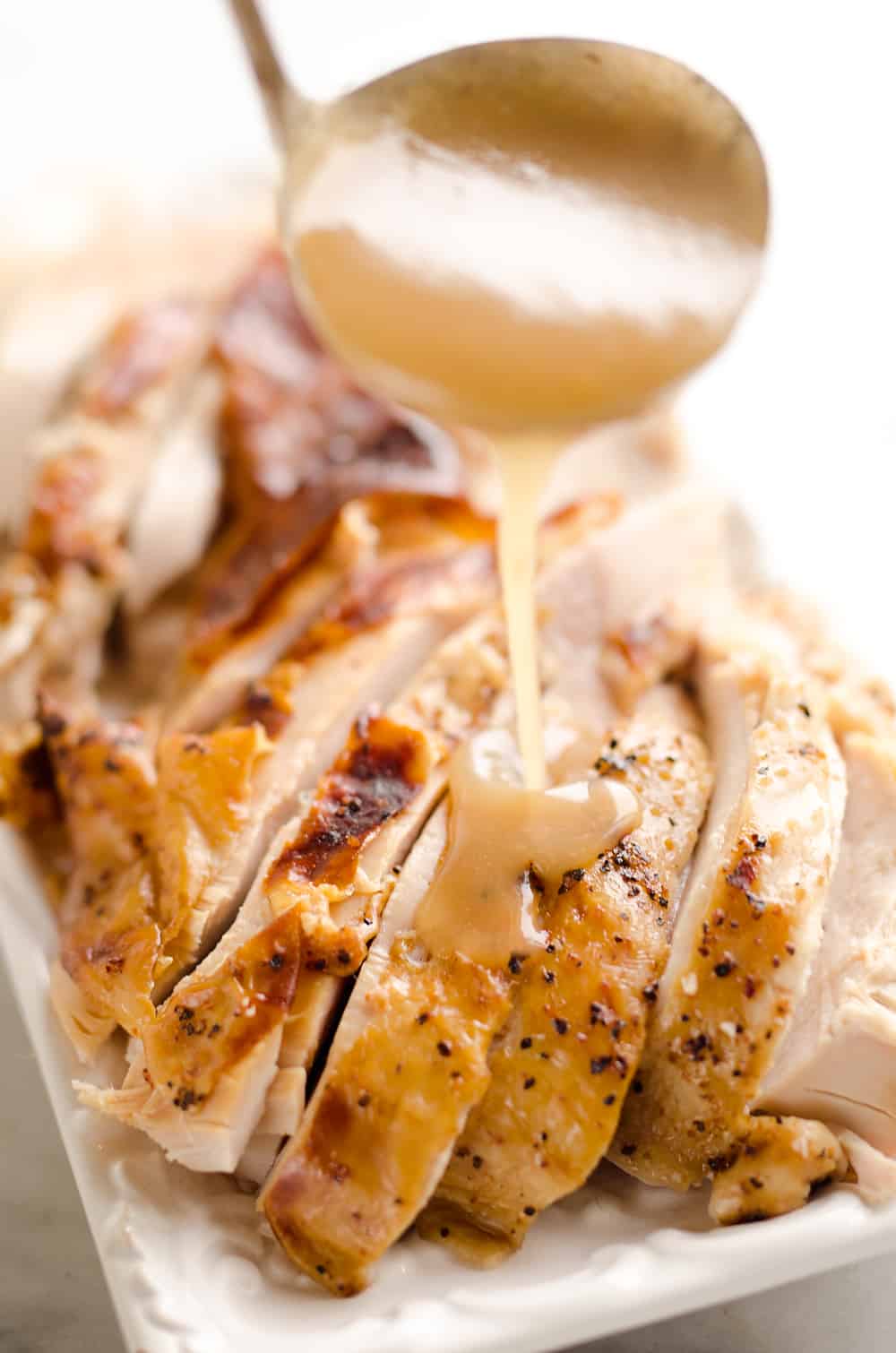 For the holidays, take all of the guess work out of the main dish with the Easiest Roasted Turkey & Gravy recipe!
SIDE DISH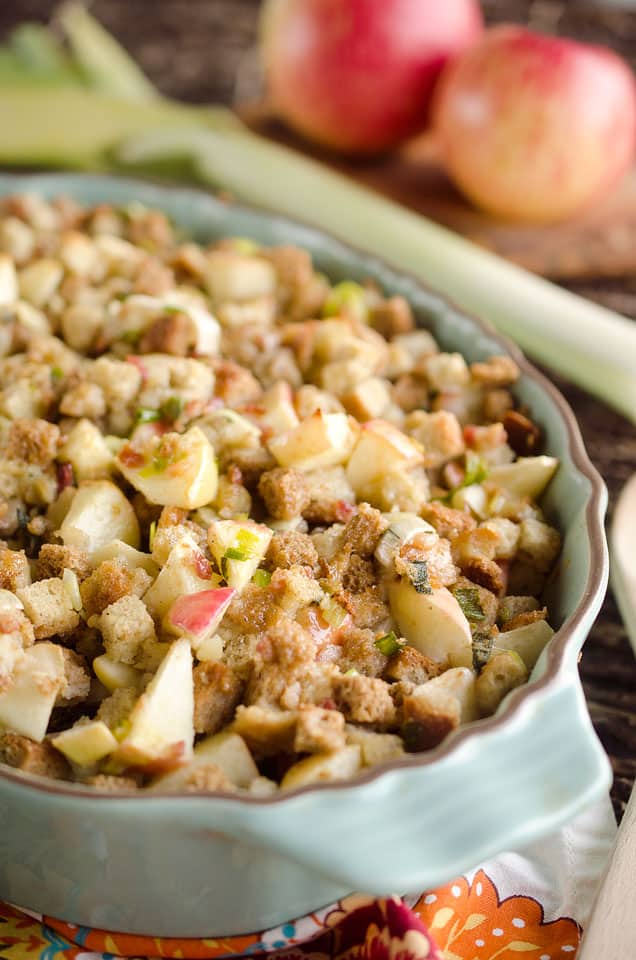 Light Apple & Pancetta Stuffing is full of wholesome goodness, including golden raisins, apples, green onions and leeks with a bit of Pancetta for rich flavor in this sweet and savory side dish perfect for the holidays!
DESSERT
Your Thanksgiving guests will thank you when you bring out these Baked Apples! They are stuffed with a decadent oatmeal chocolate chip cookie filling and drizzled with tons of icing for one killer fall dessert you wonít be able to resist!
APPETIZER
A Corn Salsa recipe thatís super easy to make and delicious! Using canned corn and other ingredients you probably already have on hand, this is the quickest salsa recipe but also the most flavorful!

Butternut squash, apples, dried cranberries, pepitas and toasted almonds add plenty of fall flavor to this Harvest Quinoa Salad. Dress it in cider vinaigrette for a healthy and seasonal side dish!

Made completely in the crockpot and unbelievably cozy and comforting, Lighter Crockpot Chicken Enchilada Soup†is so amazing you would NEVER guess itís lighter on the calories!

BREAKFAST
Easy Pumpkin Muffins are the perfect fall breakfast or snack! Using Bisquick as a shortcut makes these just about the easiest pumpkin muffins ever. Only 7 ingredients and 120 calories each
LUNCH
Baked egg rolls stuffed with leftover Thanksgiving turkey, cranberry sauce and a slice of brie cheese! Dip them in sweet and tangy cranberry mustard sauce for a fun appetizer or easy dinner!
DINNER
The best Spicy Healthy Slow Cooker Chili! With chipotle turkey, butternut squash, and beans, itís easy and it lets your crock do all the work!
With Salt & Wit | Recipe Runner | Whole & Heavenly Oven | The Creative Bite | Joyful Healthy Eats | Yummy Healthy Easy
4